How to Trade in Your Car

Time to buy a new car, but do you know how to trade in your current model? Even if Lansing, East Lansing, and Williamston, Michigan, owners have gone through the process in the past, we compiled this guide to update you for future trade-ins.
So, let's follow along with LaFontaine Chrysler Dodge Jeep Ram (CDJR) of Lansing as we learn how to trade-in your car at the dealer.
---
Figure Out the Trade-in Value
By trading in your older car, you may be able to pare down your new loan before you even finalize the deal. It's helpful to find out beforehand what your car may be worth. We help customers accomplish this task by providing our Value Your Trade tool right on our site.
Pop in your older car's information, and it reveals the latest estimate for your car. This information stems from Kelley Blue Book, a trusted authority in the auto industry. Once you get the estimate, you can use that stat to gauge how much your monthly payment will be through the online payment calculator.
---
What Information Do You Need to Enter?
Our simple appraisal tool requests only a few pieces of information about your car. Fill in these characteristics: year, make, model, and trim. You can also include the vehicle identification number and license plate if you wish. It then uses these bits of info to give you a rough estimate.
---
Before You Trade in Your Car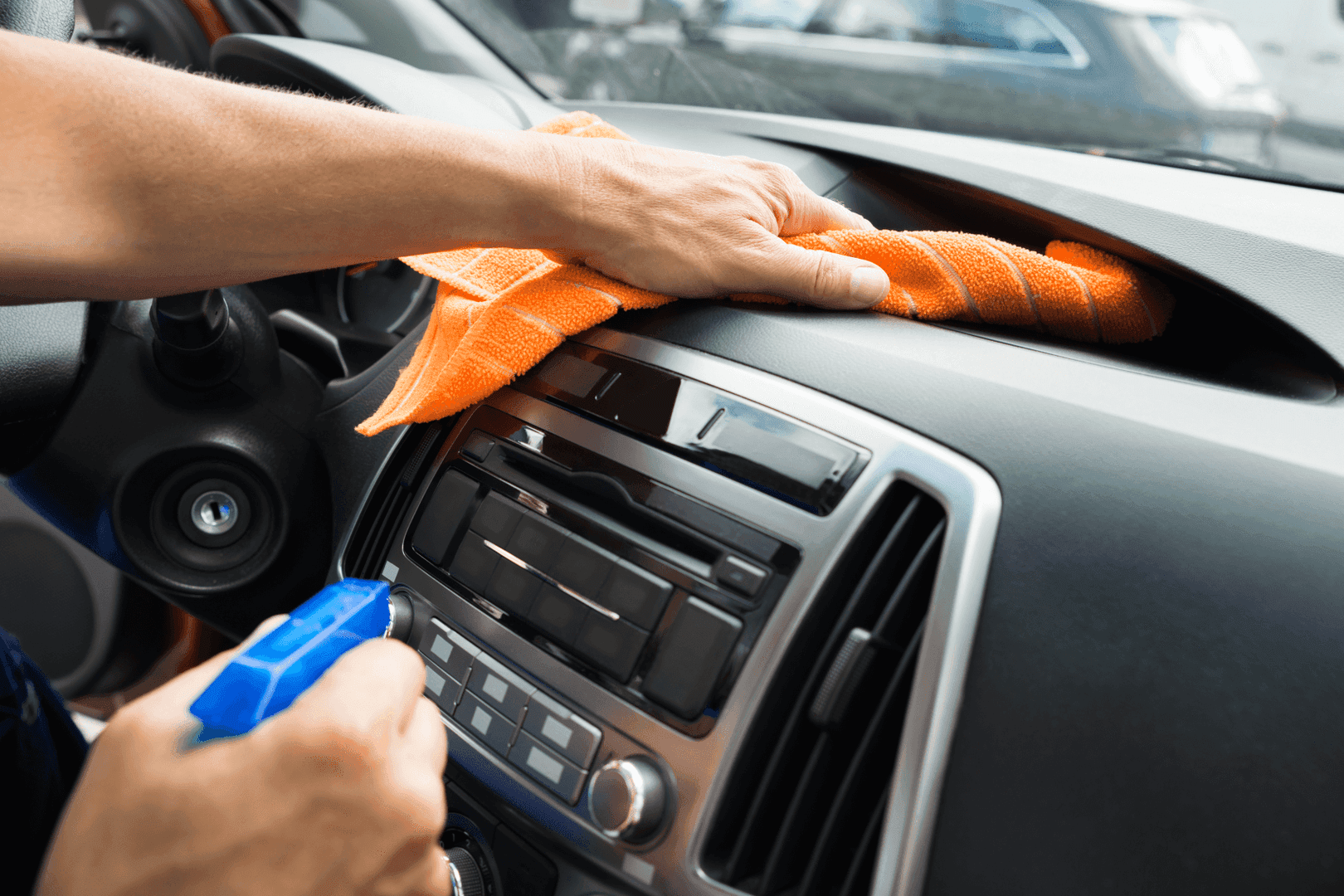 While you may be eager to trade in your car, remember to take care of a few things before you jump into your next vehicle. Once you tend to these matters, start dreaming up all the destinations you want to hit in your new car.
You'll want to remember to clean up your car. This means removing any garbage like food wrappers, receipts, tissues, and anything else littering the floor. You'll also want to wipe up any sticky or stained areas, use glass cleaner or vinegar to tidy up the inside windows and windshield and vacuum the floors. Volunteer your friends and family to help you wash the outside of the car.
Remember to erase any personal information you left behind in your vehicle devices. You'll protect your privacy and that of any friends or family who appear in your phone lists. If you're unsure how to tackle this, ask one of our service techs or consult the owner's manual.
---
Should You Get Service for Your Car?
Depending on the condition of your car, scheduling a service appointment may be a consideration. If you can handle bulb or wiper blade replacements, you may prefer performing them yourself. An inspection by a reliable mechanic on our staff could let you know if any minor repairs should be made.
---
What Should I Bring for the Trade-in?
To finish this transaction and seal the deal, make a list of all the items you'll need for the trade-in. To keep them all together, get a large envelope or plastic bag.
You'll need the car title, registration, proof of insurance, and all the car keys you can find. Don't leave home without your driver's license, social security card, and down payment, either.
---
Trade in Your Car With Us
While you're excited to buy a new car, you'll feel even more confident when you know how to trade in your car. Lansing, East Lansing, and Williamston shoppers can count on a fruitful day when turning in their car for a new one.
If you have any questions, contact LaFontaine CDJR Lansing or stop by.