Collision Center near Me

---
We know you're a safe driver on the streets of Lansing, East Lansing, and Williamston, Michigan. You check your mirrors, don't take chances, and keep up with your vehicle's service. However, there are some events that no amount of careful driving or planning can account for.
Those times when you need repairs post-accident, you want to have someone you can rely on. LaFontaine Chrysler Dodge Jeep Ram (CDJR) of Lansing is here to help take care of you. Visit our collision center near you to get you road ready again!
---
​
What Does This Collision Center Have To Offer Me?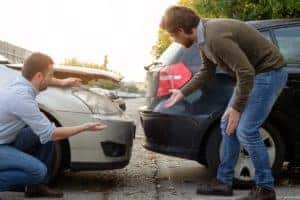 We're ready to help, no matter the make or the model of your beloved car. Whether you have a big old pickup truck, a tiny coupe, a sturdy SUV, a sensible sedan, or anything in between, we're ready to take a look!
Our team is dedicated and ready to work on your model from top to bottom. We'll buff out any dents, repair any damages, and have your vehicle road ready again in no time.
Rest assured that we'll always be upfront with you regarding pricing, giving you estimates immediately. We're also ready to work with you regardless of your vehicle's insurance policy. So, come down to a place where you'll always be accepted!
What Happens if I Need Help on the Road?
Should you run into trouble out on the road, we're here to give you a ride. We have options available to help you out by picking up your model. Get in touch to see how we can help get your vehicle safely to the collision center for our dedicated professionals to look over.
While repairs are being made, we'll also help to ensure there are no interruptions to your regular schedule. Check out one of our incredible loaner vehicles to get you to the office, the grocery store, and more while your car is in the shop.
Then, once we've performed all the necessary repairs and inspections, we'll be ready to deliver your car to you. We always have your convenience in mind, so know that you can rely on us when you need a friend!
Where Can I Get Treated Like Family?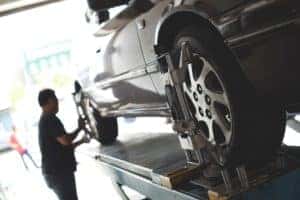 Our first priority is treating all of our customers like friends and family. Once you get in touch with us, that's what you are! Since your car is almost a part of your family, know that we'll be sure to treat it with the utmost care.
Having served the community for about four decades, we have plenty of experience in our toolkit to give you the service you've been looking for. Depend upon our collision center near you when you want the friends and family discount.
---
I'm Ready to Rely on This Collision Center near Me
So. when you need a friend to lean on, this collision center near you is equipped to help you out! Visit us at LaFontaine CDJR of Lansing and keep up with your vehicle's care around Lansing, East Lansing, and Williamston, MI.
---